Uncorked Okanagan Wine Tours is the fun wine tour company taking you the best wineries in Kelowna, West Kelowna, Summerland, Lake Country and Oliver. Not only does the Okanagan have the country's best wineries but also a variety of craft breweries, distilleries and cideries.
Uncorked Too Much Fun!
Wine, Beer and Spirits even cider if you are so inclined.
Westside Top Shelf Winery Tour
Our most popular wine tour!
Uncork & UnWINEd on Bottleneck Drive
Lots of fun on Summerland's Bottleneck Drive
Celebrate Fun on the Westside
Planning a bachelor or bachelorette party? Have a birthday or special occasion?
Lakeshore Top Shelf
Incredible view and top shelf wine make this a must do wine tour.
Scenic Sips in Lake Country
Breathtakingly vast panoramic views of vineyards and Okanagan Lake – Old world meets new world in this scenic region.
Uncork Naramata
Incredible view and top shelf wine make this a must do wine tour.
Corkscrew & Killer View
Soar above stunning Skaha Lake as we wind our way along Corkscrew Drive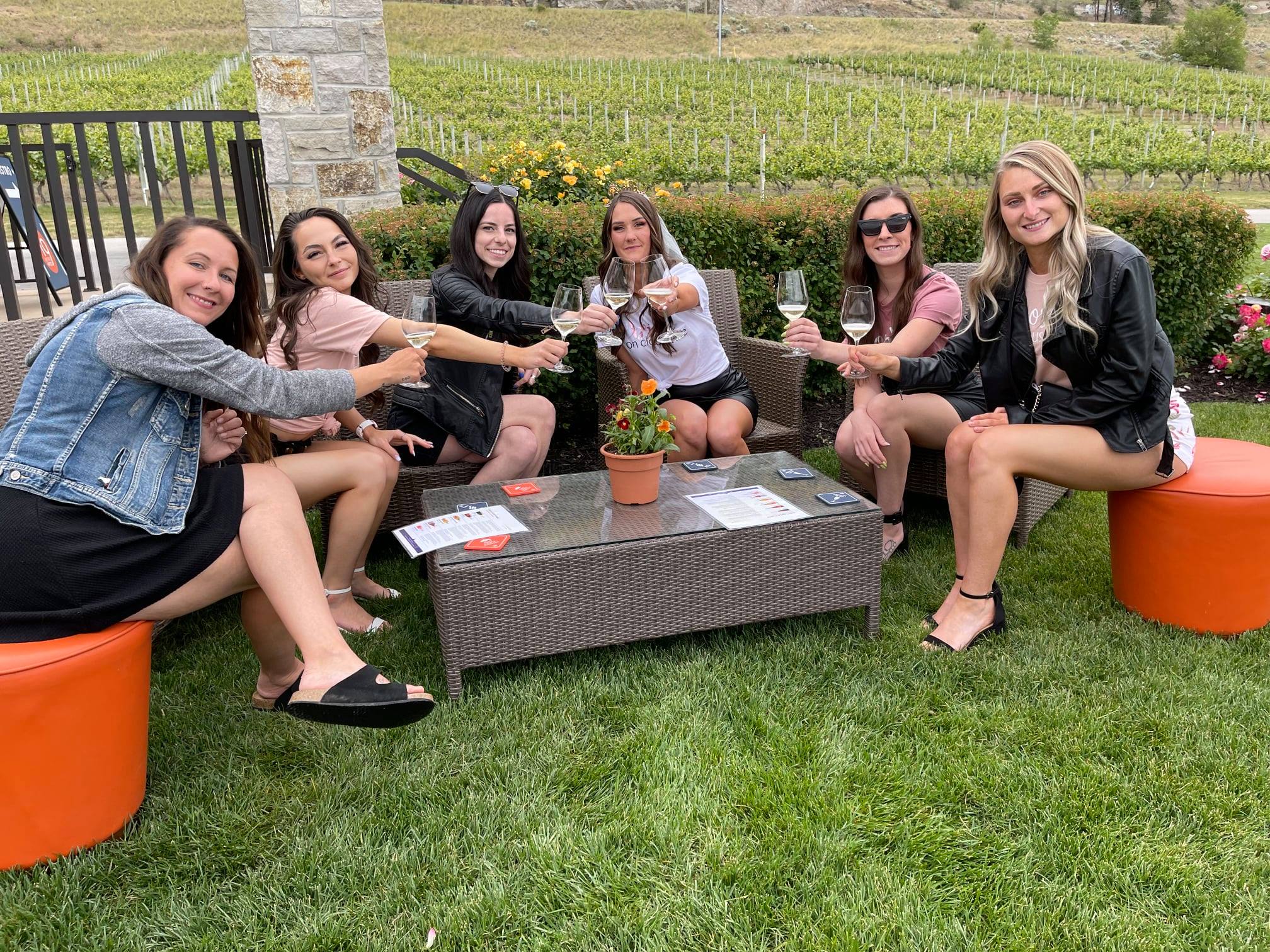 Savor The South
Dubbed the "Wine Capital of Canada", let the sun soaked vineyards of the south Okanagan.
WINNER TRIPADVISOR TRAVELERS' CHOICE AWARD 2021
We are absolutely thrilled to announce that we have been recognized as a Tripadvisor 2021 Travellers' Choice Award Winner – putting us in the top 10% of wine tour companies worldwide!
A very big thank you to all our amazing team who have worked incredibly hard over what has been a difficult 16 months, and our fantastic customers who have supported us recommended us, and helped us to achieve this award! 
The Tripadvisor 2021 Travellers' Choice Award celebrates businesses that consistently deliver fantastic experiences to travelers around the globe and have earned great traveler reviews on Tripadvisor over the last 12 months.